Aurelia Industrial Designer Wins National "James Dyson" Award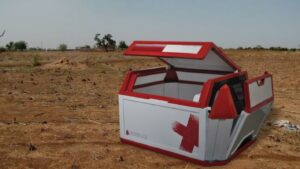 Aurelia's Chief Industrial Designer, Amy Killen, has taken out the competition in this years "James Dyson" Award with a design that can save lives all over the world.
From concept to prototyping, Amy has designed a device that can safely deliver blood transfusions in poorer countries using a flat pack, self cooling, transportation and delivery unit.
We are very proud to announce her success and wish her luck as her designs move forward in the international competition.
Amy Killen is a highly valued designer that completely embodies the culture of Aurelia Group, and we look forward to seeing her future developments on the international stage.
Read News.com.au Article here: https://goo.gl/6fxPpL